Shopify
Custom design for Shopify
WordPress
WordPress Customization
Tumblr
tumblr customization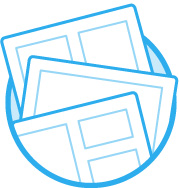 From the Ground Up!
Custom Website Design
High Five Support!
If you aren't local, digital high five! What do you do after something awesome happens? High five! Our support is that good.
No Excess
No paying for the time you don't use. We bill by the half-hour and if it's inbetween, we round down, not up.
Half now, half later
No need to worry about making a full payment before the work is complete. Pay half upfront, and then the rest when the work is complete.
---
Just need a consultation?
That's cool too. Just let us know what you need a hand with and we can work it out
Need illustration?
We've got it covered. For any illustration requests, just send along any relevant links or images that you'd like to be used as a reference point
---